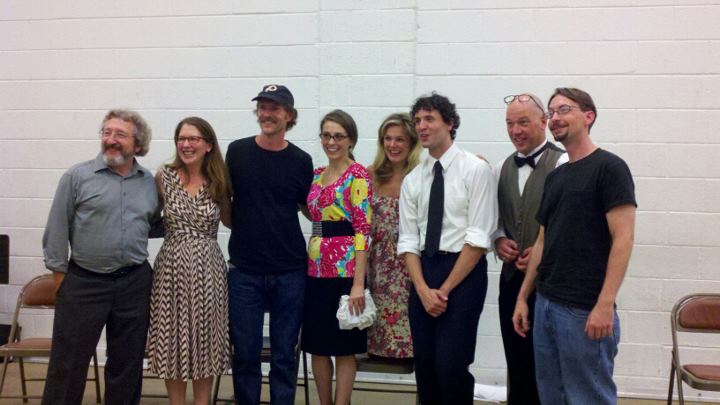 Play Synopsis
karlmarx.com concerns Ella Kennedy, a grad student struggling to finsih her dissertation on Karl Marx's suicidal daughter, who turns out to be Ella's doppelganger. She takes a job for an eccentric man named The Colonel at a D.C> think tank, whose sole client is a shady Russian group that wants her to set up a web site hawking Karl Marx merchandise.
She meets Nigel, a charming but emotinoally vulnerable ornithologist who's writing an existentialist play set in Ella's father's discount store. To her horror, Nigel asks her parents to portray Ella and himself in this play. Everything slowly falls apart. Nigel turns out to be married, the Colonel is a foul-tempered slob, and the Russian group is discovered to be a front for a Slavic prostitution ring.
Staged reading in the Kennedy Center Page to Stage Festival, fall 2011.